We are super excited to introduce our clients to the Valmont Anti-aging Haircare range of products exclusive to Antonio Salon on the West Coast. This hair care range was developed in Switzerland using DNA from the milt of wild Canadian salmon and RNA. DNA is a highly functional key molecule. It works at the cellular level to control the synthesis of proteins in the organism. In cosmetology, the whole secret of DNA lies in its structure. Its double helix structure lends it hydrating properties that are antioxidant, energizing and possessing exceptional powers of cell regeneration. In short, your hair will look and feel younger.
REVITALIZING ANTI-AGING SHAMPOO
An intense cleanser designed to completely eliminate residue that dulls the hair. The hair recovers its body, volume, flexibility and brilliance.
RESTRUCTURING HAIR MASK
A wonderfully generous and restorative mask for hair damaged by time or styling techniques. Instant enhancement of the hair's beauty together with a long-term revitalizing effect.
DEEP RECONSTRUCTIVE OIL FOR HAIR
An unctuous blend of deeply nourishing and repairing oils to repair a lot of the damage caused by mishandling, exposure to the elements and other harmful hair products.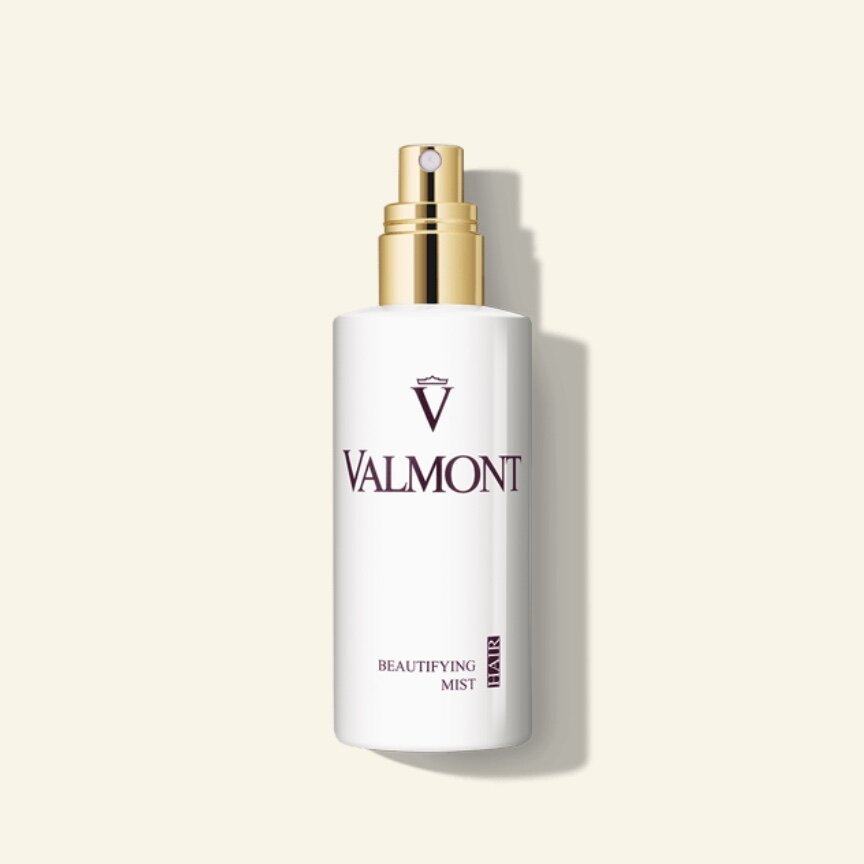 BIPHASED RADIANCE AND COLOR HAIR MIST
A potent revitalizing concentrate that brings instant life and beauty to every hair type. This light-as-air care revives hair color and gives hair a lustrous and vibrant shine. Day after day, this extraordinary mist helps to keep healthy hair.
VITALIZING SCALP SERUM
Beautiful hair starts with a healthy scalp. Created like a skin care for the face, this anti-aging scalp serum acts everyday to promote healthier, stronger and thicker-looking hair.
HAIR AND SCALP REVITALIZING INTENSIVE CONCENTRATE
An intensive hair care to thicken the hair. Makes the hair denser and healthier.